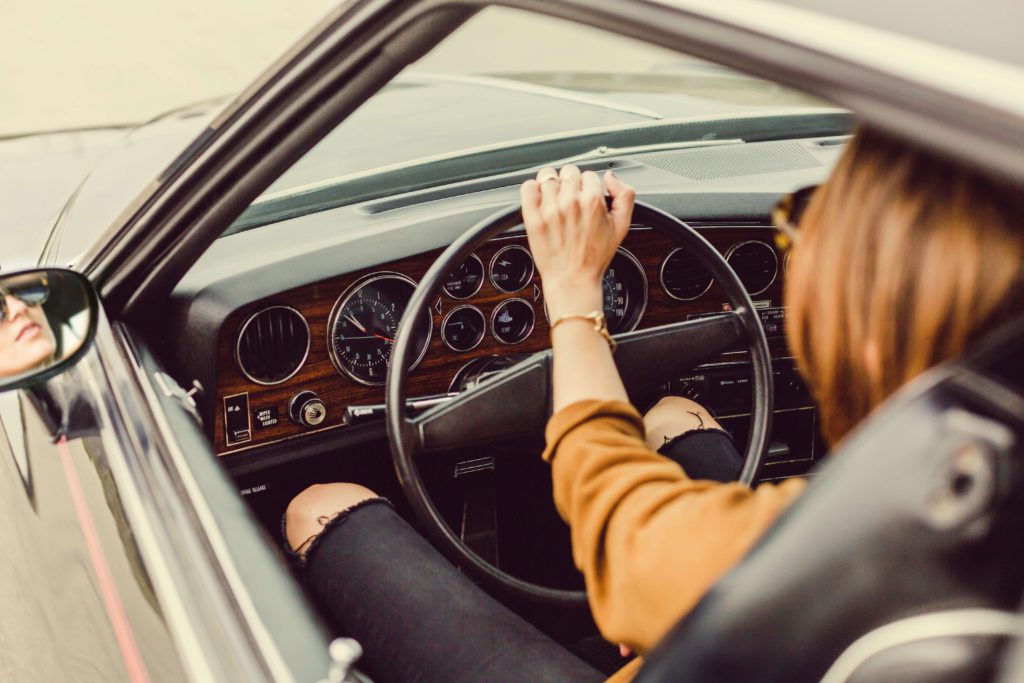 Introduction
Even your best day can be ruined just seeing your ride messy inside. That is why you need the right tips for keeping the inside of your car clean.
Yes, we know how horrible a messy car makes your ride to work and that's exactly why we are here.
We've gathered a few effective tips that might help you maintain and keep a cleaner car. So, let's have a glance at what we have to offer for your messy car today-
9 Effective Tips to Keeping the Inside of Your Car Clean
There's no way to face your ride with a messed-up situation inside of it. Your friends or family, no one will ever expect to take a ride from you if you keep it messy inside. Moreover, this might even hamper the way people look upon you. 
You see, keeping it clean inside your car is not so hard thing to do. It just needs only a fraction of your time and care to make it look brand new.
However, let's see get you started on the tips-
Tip 1: Keeping the Interior Clean
While having a fun weekend or a road trip you can accumulate rubbish like plastic cups or food wrappers which ends up trashing your car unconsciously. So, you must look out for those times.
Thus thoroughly cleaning the interior is a must. You can clean the insides like the dashboard or the interior trim by using specific car safe sprays or cleaner. After done spraying give the surfaces a good wipe and you're good to go.
But while cleaning makes sure you avoid the nooks or corners through which the liquid can flow into the internal electric circuits. You should be very careful.
Tip 2: Removing Tough Stains
It's very common to spill drinks or food crumbs inside the car. Even though stains are tough to clean out but if you follow some proper steps you'd be able to remove it easily.
If your car seat is lightly stained you can make a mixture of 1tbsp of liquid detergent with 2 cups of warm water. Rub mixture on your stained seat and the stain will be gone in no time!
But if you have a tough stain it's recommended to use a branded stain remover. You can also get professional help too.
It is to be kept in mind the faster you remove the mess the easier it will be to remove the stain from your seats.
Tip 3: Using Organizers
Using an organizer will make your car more organized for sure! It's always handy to have an organizer right beside your car seat or back of the front seats.
You can keep your chargers and other car accessories all organized and will help you find them easily when you'll need them.
Tip 4: Smelling Good
Sometimes your car can have a stinky smell from old french fries or old socks. So it's very important to keep the freshness inside your car.
Hence you can use store-bought air fresheners or DIY them yourself!
The store-bought ones have various ranges of scents. But if you want to keep it simple, you can make a freshener by using lavenders, lemons, and essential oils of your choice.
Tip 5: Cleaning Headlights
Although cleaning your car's headlight isn't something you don't keep in your everyday todo list. But it's very important to clear up the foggy headlight.
In order to remove the fogginess from your headlights, you need to put some toothpaste on a rug and rub it until the headlights are clear and shiny. Then rinse it off and you're good to go!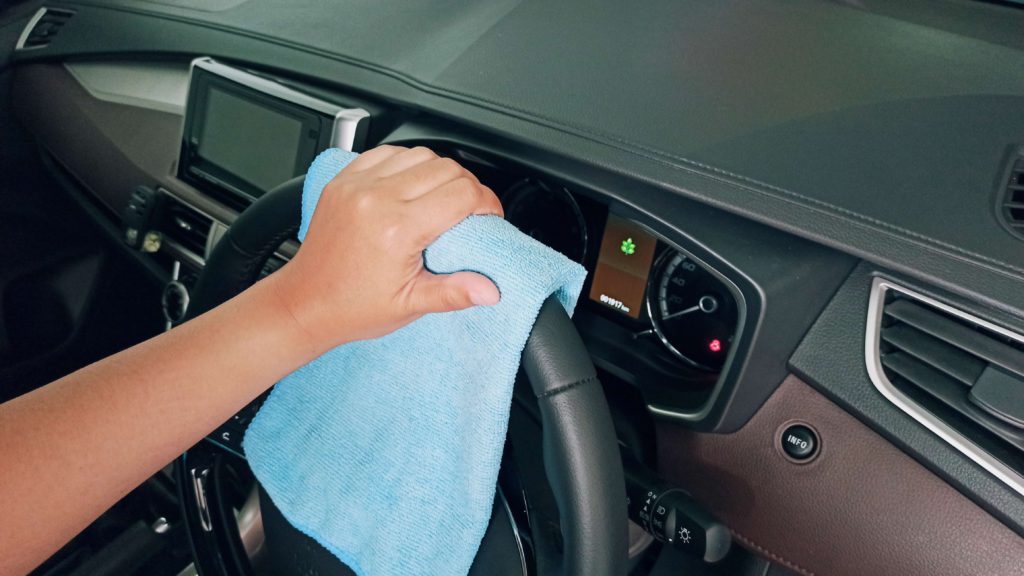 Tip 6: Keeping Extra Napkins and Paper Towels
It is always good to keep extra napkins in handy in case of an emergency. You never know when you need to clean a spill or stains.
The glove compartment comes in use to keep those extra napkins and towels and you will be able to grab it whenever you need it.
Tip 7: Keep an Extra Garbage Bag
It's very common for you to get stuffed with crumbs. Just like that, it's common if it gets filled with trash.
Even though it's common, that doesn't mean that you can just ignore it. So, you need to figure out a spot where you'll be putting all your trash in. If not, there's a chance that your backseat will become the garbage storing place.
The simple solution is that you can grab a shopping bag with your comfortable size and use it as a trash can. Also, It's going to be far easier for you to get rid of the garbage.
Tip 8: Cleaning the Floor Mats
If you want to rank for the filthiest spot on your car, it's pretty obvious that the floor mats will come first. Starting from muds to every bit of dirt that you have eventually ended up on the floor mats.
Scrubbing and vacuuming can be a solution but it might take more from your precious time. So, you can try giving it a shake first. After a good shake, you can just throw them in your dishwasher for effective cleaning.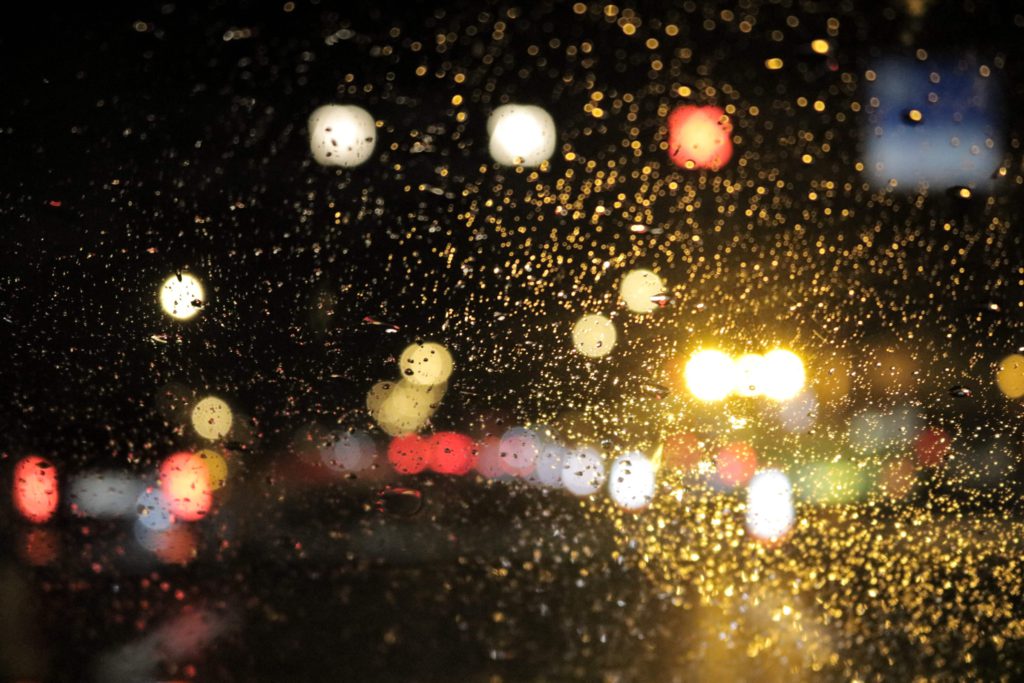 Tip 9: Keep Your Windshields Clean
Bugs and your windshield might have a great relation. It can be so great that the bugs will turn your windshield into an art canvas, covering all over the windshield.
Now, what's the solution to this situation, you ask? Well, you should grab a high-quality cleanser and a microfiber cloth to clean the surface of the glass. For a high-quality cleanser, click here.
Also, you can avoid the bugs with some help, click here to know more.
Bottom Line
That's it, folks! These are all the 9 tips to keeping the inside of your car clean. However, hope this article got your car a fresh new look from the inside today.
It would just perfect if you let us know how effective our tips were for your cleaning. And remember that the key is to clean it every day, not once in a week or month. 
Lastly, if you want, you can check out our article on the car coolant if you want to explore your car more.