There are a lot of wheel cleaners out there with different brands on them. Which one will you buy and why? What should you look for?
Won't it be convenient if you found the answer to your question in one place? That would save you a lot of time.
Well, look no further because we have prepared this piece and put together all the things that you should consider before you buy a wheel cleaner.
Throughout the article, you'll find 10 of these things properly explained in the easiest way possible. So, without waiting any longer, let's jump into it.
How Does a Wheel Cleaner Work?
Wheel cleaners are an automotive product. They are mainly used to keep the car or truck's wheels clean of dirt and grime.
A wheel cleaner suspends the dirt and grime through its formula. In easier words, it makes sure that the dirt is removable. Pretty convenient, right?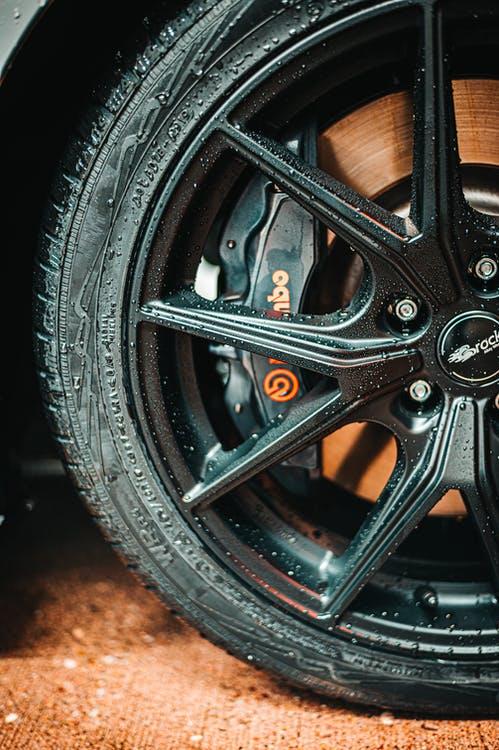 The roads are always dusty, so they'll get dirty pretty fast. So regularly using a wheel cleaner will make sure that all this dirt and grime doesn't damage your tyre.
Now, red dirt can be pretty hard to remove. But wheel cleaners can save the day here too.
Now, let's see which the things that you should consider before making a purchase of a wheel cleaner in the next section.
10 Things to Consider For a Wheel Cleaner
We have reached the main part. Here, we have put forth 10 things that should be in your mind when you look for a wheel cleaner.
Now, these are easy to remember and understand. So, if you can follow these, then you'll save yourself a lot of time and money.
You'll save your tyre in the process too. So, let's begin, shall we? Here goes:
Foam Buildup
The first thing on this list is the foam buildup. When it comes to cleaning, a rich lather works magic.
Lather buildup is significant because the foam suspends the dirt and the grime better. So, they make your work easier for you.
Therefore, the more the foam in the cleaner, the better. Now, let's check out the next one on the list.
The pH Level
pH Level comes second because it's highly crucial. It's better to get a wheel cleaner that is either neutral or mild.
Acidic cleaners take care of the grime better, but it will damage the protective layer on your wheels. On the other hand, too much base will corrode the wheels.
Wheel Compatibility
It's also important to keep the type of your tyre in mind. Different kinds of wheels have different kinds of cleaners for them.
So, it's important that you have a proper idea of what you're going for. The wheel type can be a dealbreaker among different brands.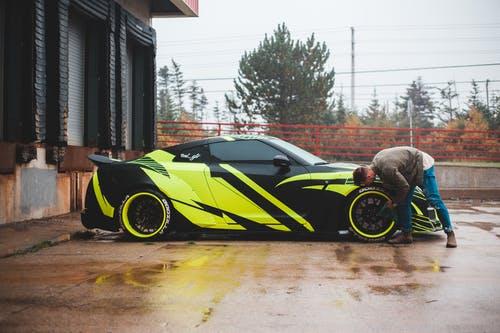 Colour-Changing
Now, there are wheel cleaners that change color when they come in contact with dust and grime. Try to find something like this.
Thanks to the colour-changing feature, you'll know where to scrub. That'll actually save a lot of your time. Pretty convenient, if you ask us.
Since this is covered, let's check out the rest.
Instructions
It's important that proper instructions are included with the wheel cleaner. Because a lot of the time there are different features in wheel cleaners that have separate instructions.
So, make sure that you look for the instructions before you choose a wheel cleaner for your tyres.
Health Hazard
Now, we all have to look out for ourselves. So, it's crucial that you find a wheel cleaner that doesn't have any toxic elements in it.
In this case, check what the wheel cleaners are made of, to ensure your own safety. Let's check out the next one.
Environment Friendliness
We would recommend that you look for eco-friendly choices of wheel cleaners. This helps safeguard the environment from any damage and secure the earth for the generations that will come after you.
You'll find many wheel cleaners that are eco-friendly, in the market. Please try to choose from them.
Protection
This one is crucial to the longevity of your tyres. Some wheel cleaners come with inherent protection against dirt and grime.
This protection ensures that you don't have to frequently wash your wheels with a cleaner. So, they would be a proper choice if you want to save some of your time.
Wheel Safety
It's crucial that you keep your wheels safe with these products. Read the contents written on the containers to check if there are any harmful elements in there.
Convenience
Last but not least is convenience. The easier the wheel cleaner is to use, the better it would be for you. So, try to look for something that is more accessible.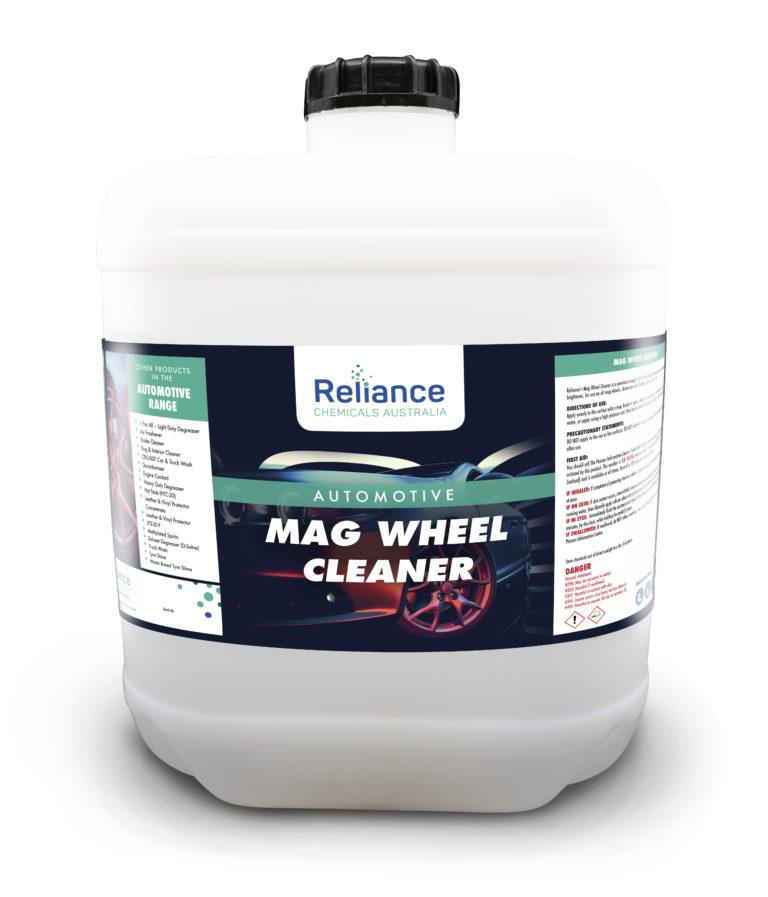 And that covers all 10 things to keep in mind when you want to buy a wheel cleaner. Now, Reliance Chemicals also happens to make a mag wheel cleaner.
Conclusion
Those were 10 things that you should keep in mind when you go to buy a wheel cleaner. Now, we put out all this to make sure that you are well informed.
So, keep these things in mind and choose the wheel cleaner that serves your purpose in the best way possible. It'll save you a lot of time and money.
Moreover, try to take care of your wheels regularly so that they last longer and remain intact. Other than that, use your money to some good use.
Now, we would love feedback from you, so feel free to contact us whenever you find something interesting for us. Until then, drive safe and easy.