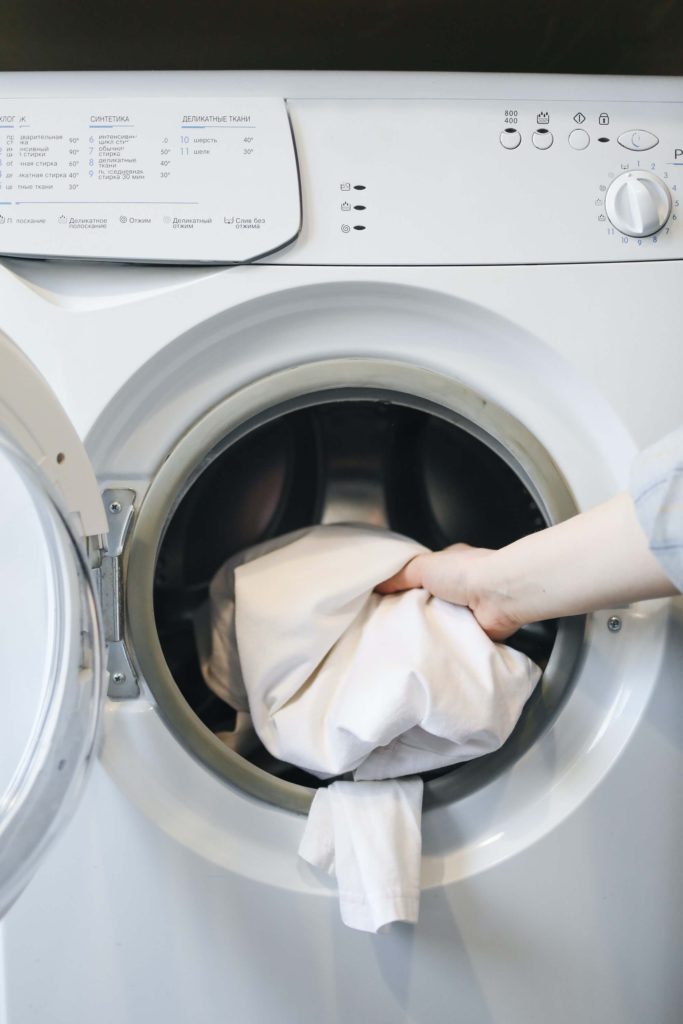 Introduction
Laundry detergent is your greatest weapon when it comes to diminishing the stubborn stains on your favorite dress.
Well, we know that you don't want a demolished dress today. So, to make the dress fresh as new before, you'll need to grab a laundry detergent.
Choosing the right laundry detergent for your dirty clothes might be more important than you thought. And that is precisely the issue that brought us here today.
So, let's see what we have for you-
Types of Laundry Detergent
There are a vast number of companies out there making laundry detergents. There are basically two types of laundry detergent, the powder and the liquid detergent.
Powder Laundry Detergent
If you're looking for a cheaper option when shopping for laundry detergent, powder detergent is what you're searching.
It's the first type of laundry detergent to come in existence. You'll be able to take care of outdoor stains like mud, grass, clay, etc. Powder detergent can get rid of these for you.
However, always keep in mind that you powder detergent can't get in contact with any liquid. Store it someplace dry and away from water.
Liquid Laundry Detergent
In this modern world, most consumers prefer liquid laundry detergent. This type of detergent performs instant action on grease or oil stains.
You can also use the liquid laundry detergent as a spot pre-treater. You won't have to worry about this detergent to dissolve, so you're good to go.
Also, make sure that you're using the right amount of detergent while washing. Don't ever compromise the pouring amount or you'll surely be sorry. Too much or too less might affect your clothes.
Facts to Consider When Getting a Laundry Detergent
The sole purpose of your detergent should be cleaning the dirty clothes without harming the fabric.
You want to ensure the safety of your clothes, don't you?
Well, in that case, there are specific facts that need to be well established in your mind.
1. Choose Your Type of Detergent
Liquid or powder-based detergent? Well, you must make this decision before you go shopping for your laundry detergent.
If you've used both of them, you must have noticed the significant price shift among them.
2. Determine the Water Temperature
Next up, you need to decide the water temperature that you'll have while washing the clothes.
In the case of cold water, you should grab the liquid-based detergent. You see, comparatively a liquid-based detergent can be dissolved more quickly than the powder detergent.
Do you know the best thing about liquid-based detergent? Well, we can just assure that your delicate fabrics will be living the fabric life.
On the other hand, if you're washing the clothes in warm water, you can use the powder detergent. The powder dissolves easily in hot water.
3. Decide Within Your Budget
As there are various options, there are price variations too. And remember that cheap detergent should never be in your consideration.
You see, often there are cheap detergents that contain harmful chemicals which might be detrimental to your clothes.
If you don't notice the effect right away, you'll get your proof soon. Hope you are not really up to take that risk for your clothes.
Moreover, quality detergent might even need lesser detergent in one load of clothes. It will be economical for you in the long run.
4. Choose Your Machine Friendly Product
It's always a wise decision to choose the product that matches precisely with your machine.
Suppose you use regular washing agents for the wash in your machine. The next thing you'll see that you've murdered your clothes without showing them any mercy.
So, it's better if you read the machine manual before you grab the laundry detergent for the supermarket. You might get to learn about the detergent that's best for your machine.
5. Always Choose the Environment-Friendly Ingredients
As the world pollution march, we must approach the environment-friendly options as much as we can.
So, selecting a detergent with environment-friendly ingredients might be an excellent decision for you.
You might be asking how you're supposed to know if it's environmentally friendly or not.
Well, just check the list of ingredients at the back of the packet. You'll be able to figure it out instantly.
Also, you won't be risking your health anymore as the cloths always come in contact with your skin. You're saving the environment and even yourself.
6. Right Ingredients for Right Situations!
Some stains are easy to remove and there comes the colors which are hard to get rid of.
Some stains are very easy to get rid of. You can use a laundry detergent that consists of natural ingredients.
On the other hand, getting rid of the hard stains is pretty hard. In that case, you'll need to use a detergent that consists of enzymes.
7. Use the Right Drink for Your Fabric
Wool and silk need shots of the products that have a mixture of bleach and enzymes both.
As wool and silk both are natural fabrics, you just need to make sure that there are no harsh chemicals which will harm the material.
Then, we have baby clothing. We highly recommend that you use natural detergents as the clothes will be near the baby.
Chemicals might trigger allergies among babies and you sure as hell don't want that. Keep the baby's sensitive skin in your mind and use softer detergents to do the washing.
We suggest that you wash the white colored clothes with products that have bleach.
In the case of colored clothes, you should use a brightener. It'll stop the color of your clothes from fading away.
Conclusion
Well, that's all that we had for you on your laundry detergent today. Hopefully, we were able to help you learn more about the facts on your laundry detergent.
A word of advice for you would be to always choose the organic or environmentally friendly option. Because this might just be a start to saving the planet.
So, best of luck getting rid of the stains right away.