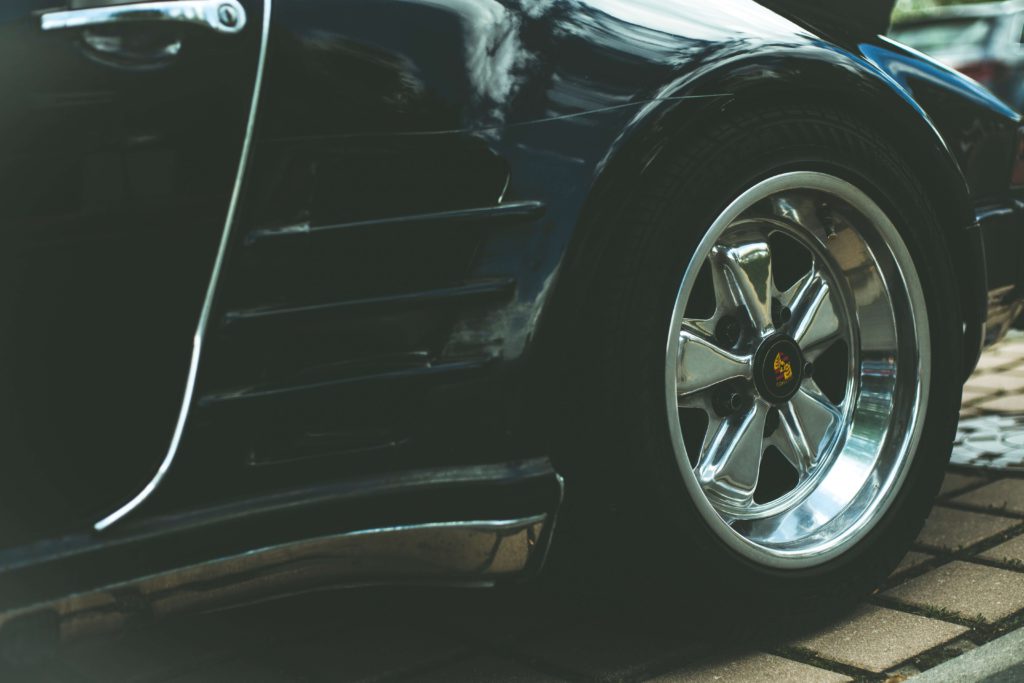 Introduction
Just like human skin, the tyre ages. And with time, dirt and debris destroy the appearance of the tyre. That is when you'll be needing the best tyre shine for your dear tyres. 
Selecting the best tyre shine is extremely important. A good tyre shine can protect, but the wrong one can damage the tyres and wheels.
However, we are here today to ensure the best protection for your tyres no matter what. So, without further ado, let's get started-
What is a Tyre Shine?
At first, let's get an idea on the tyre shine. Tyre shine is also known as the tyre dressing. It's basically a chemical formula which is created to restore the fading black rubber of your tyre.
After a fresh wash to your ride, you can apply the tyre shine to your vehicle tyres. It gives your tyre a deep, rich and high gloss appearance to the tyre. 
However, a good tyre shine can protect your tyre from aging fast. On the other hand, the wrong tyre shine might damage the tyres and wheels. 
In the worst-case scenario, the wrong one can shorten your tyre's lifespan. Yes, it can get as crucial as that. 
However, the good news is that you buy or make a DIY of it yourself.
Generally, the option is between a solvent-based or water-based product. Water-based is considered safer and more effective alternative.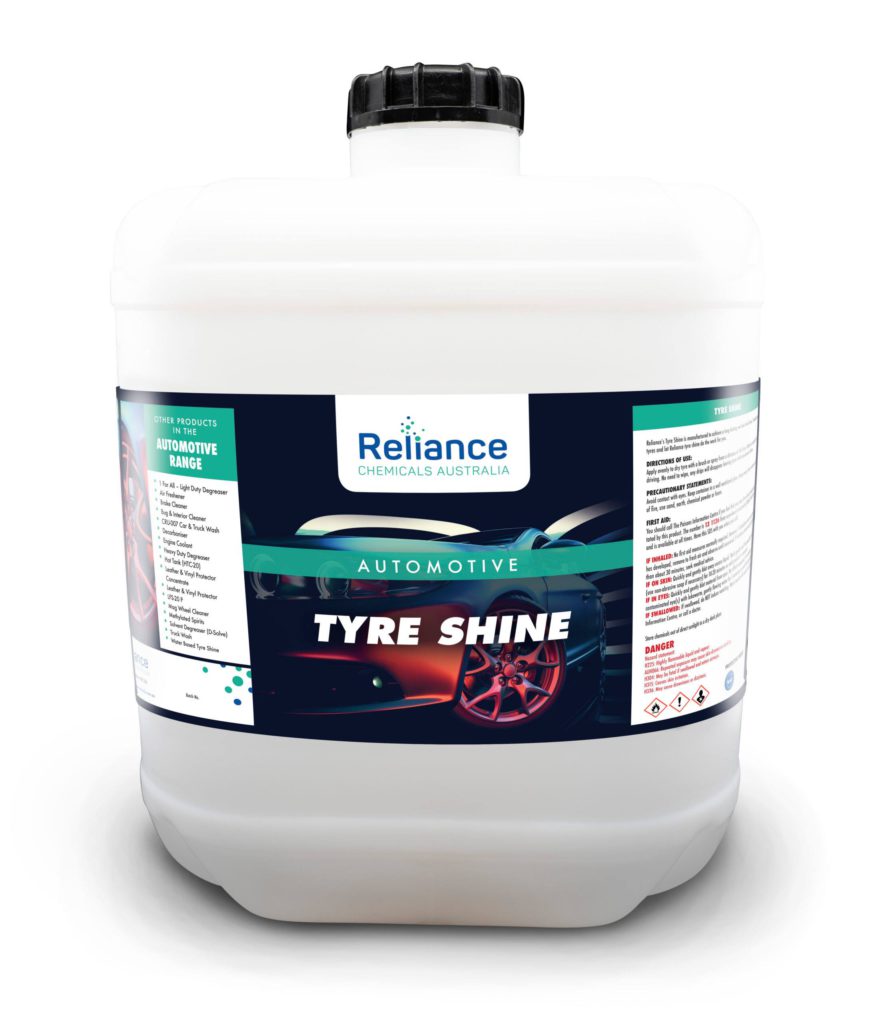 Which Tyre Shine to Choose?
Water-based or solvent-based, people use both types of tyre shine. However, when it comes to comparing them, the difference will appear in the chemical substances. There's a significant difference between these two types of tyre shine.
When it's solvent-based, the industry uses hydrocarbon silicone which suspends the layer of dressing. 
On the other hand, water-based solutions are usually somewhat white coloured liquid. It provides a glossy look to your tyres.  
It is expected that solvent-based products will leave a near wet look. Sticky, clear and petroleum solvents are very entities to face.
Even though they make your tyres look fabulous, they might even lead your tyres to premature cracking and often dry sidewall on the tyres. It might become a deadly issue, resulting in popped tyres.
How to Apply Tyre Shines 
Well, choosing the right tyre shine for your tyre is not the end of the line. You need to know the proper way to apply the tyre shine on your tyres effectively. 
So, it's time to get the best results out of the tyre shine that you chose. Don't worry because applying it, is not rocket science. 
Step 1: Clean the Dirty Tyres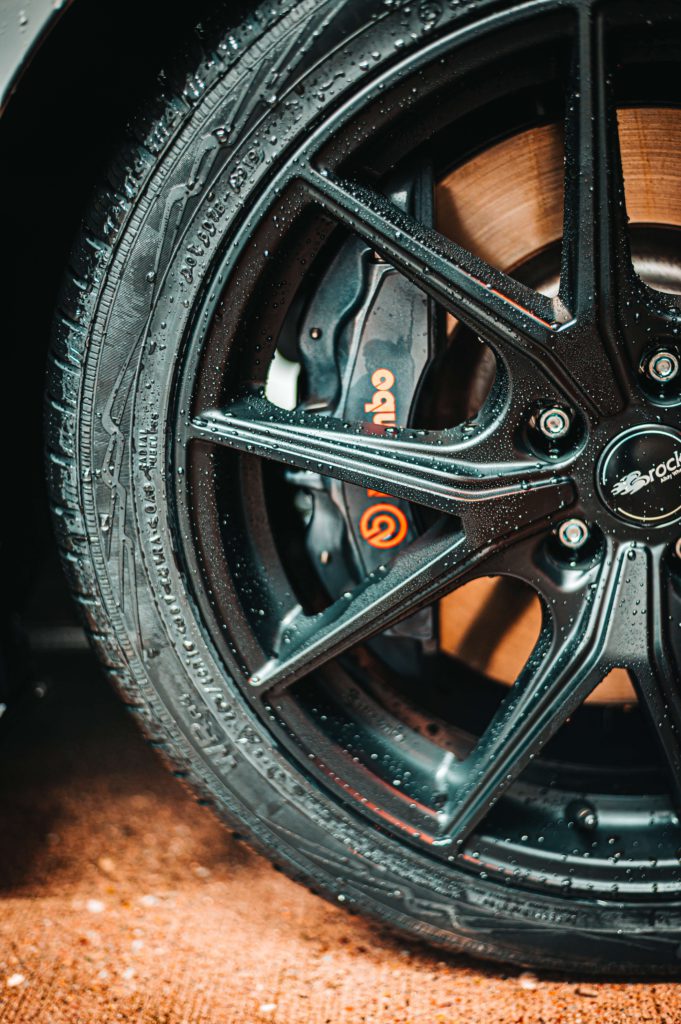 It's widespread for your tyres to be a mess with the dirt and debris of the road. So, before you start, you need to make sure that your tyres are clean enough to operate on. 
Tools Required:
Here are the tools that you need to use to clean your tyre-
A running water hose
Scrub brush
Quality tyre cleaning product
Microfiber or fresh cleaning towels
Tyre Cleaning Procedure:
Start by applying your tyre cleaning product to the vehicle tyres. Then, grab the scrub brush and scrub the tyre gently. Make sure that you're covering all the areas with dirt and debris.
There are often areas that the dirt or debris becomes stuck. In that case, let the cleaner do its magic and scrub those areas with more effort to get rid of the stuck dirt.
Also, you need to make sure that you're cleaning both the wheels and tyres to remove the brake dust. Try to make the whole wheel look as fresh as possible.
Now grab your hose pipe and rinse the tyres off. Make sure that you miss no spot. Lastly, use your microfiber or cleaning towels clean tyres thoroughly and let them dry. 
Step 2: Apply the Tyre Shine
Each tyre shine products have their way of application. So, it's better that you follow the directions on the label for the effective result.
However, you need to remember that you'll need a few supplies to prepare yourself for this step.
Tools Required:
Here are some tools that you may need through the process-
Tyre shine
Rubber gloves 
Tyre applicator
Sponge
The Application Process:
Put on your rubber gloves and get ready for some action on your tyres. 
So, grab your tyre shine product now and stay spraying it on the tyres. Then, you need to give the product some time to sit on the tyre. It can take approximately 10 to 20 minutes for the product to sit correctly.
After you notice that the product has set in place, grab the sponge and use it to remove any extra product from the wheels.
Be very gentle while removing the extra shine. And there you have a fresh new look and protection on your tyres. 
Some Extra Tips for You
There are a few tips that might help you without you even noticing it. Here it goes-
Check the weather before you start. 
Try the application process somewhere shady so that you don't have to ruin your garage or driveway.
Always grab a quality tyre shine. And if you want to know more about quality tyre shines, click here.
Let the product set on the tyre as long as it takes
Don't forget to enjoy your fresh and new looking tyres.
Conclusion
The best tyre shine will be able to give you the best experience that you need. And we hope that we've of use for you today for that journey.
However, people often think that dressing their tyres is a very difficult or complicated and time-consuming process. But it doesn't take that much of your time if you do it right.
And when you're done with the process, you'll receive a showroom quality tyre finish. You'll start wondering why you didn't use it before. 
So, we hope that it's easier for you now to deal with your tyre . Go on and enjoy your ride with your ride now.